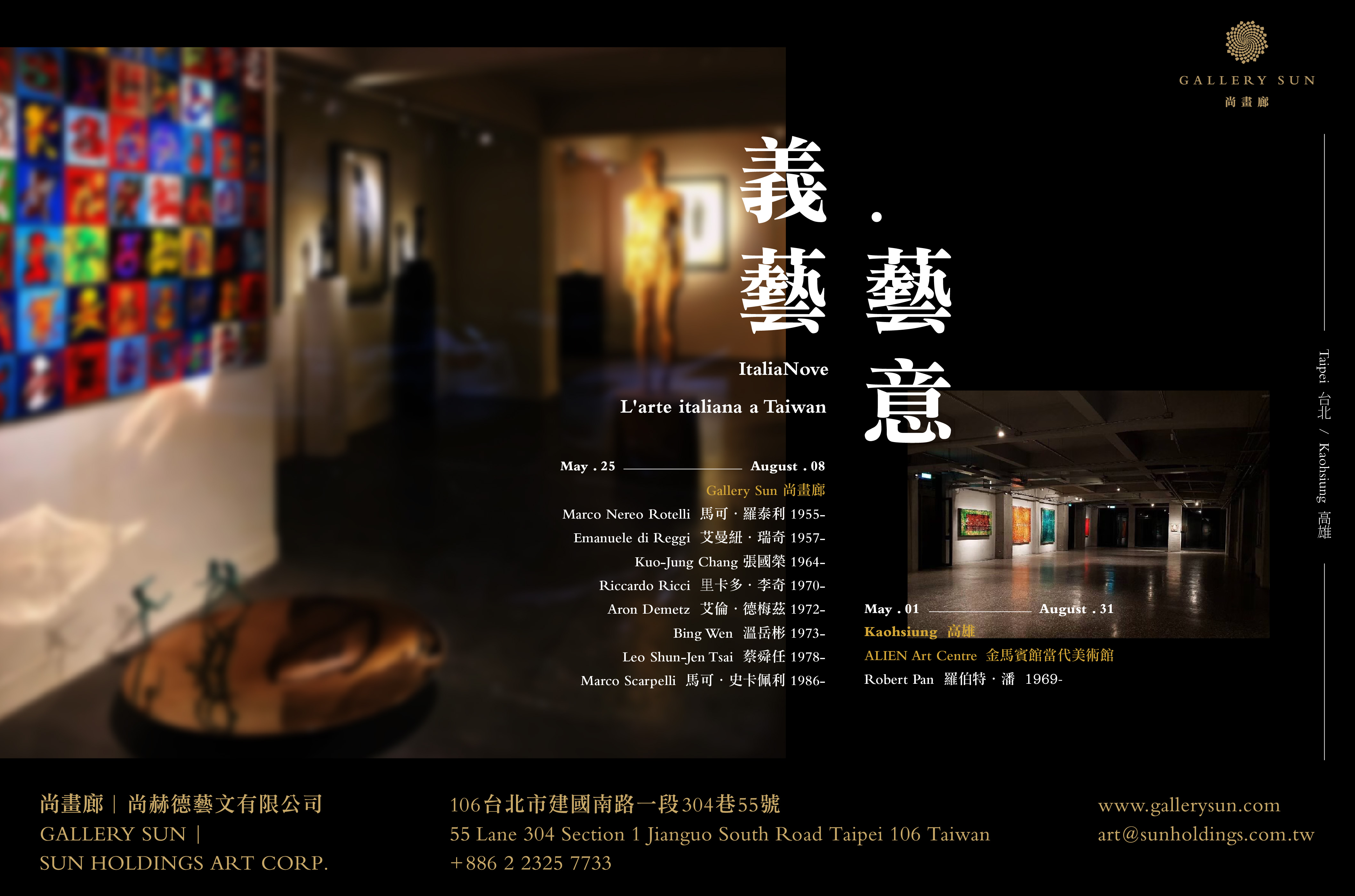 Duration: 2019.05.25-08.08
Opening Hours: Tuesday-Saturday 11:00-19:00
Gallery Sun presents a group exhibition, ItaliaNove – L'arte italiana a Taiwan.
Italy has long been, since antiquity, the centre of history, culture and art. The founder of the gallery, Sunny H. Chou has taken up this time the role of curators and invited nine important contemporary artists both in Italy and Taiwan assembly exhibited in Taipei and Kaohsiung at the same time.
The exhibition aims at presenting the rich prosperity of the Italian culture, throughout the three generations of artists, many of them have been invited to participate in the Venice Biennale.
We are very pleased to welcome you to join us and to share with us your different perspectives of art.