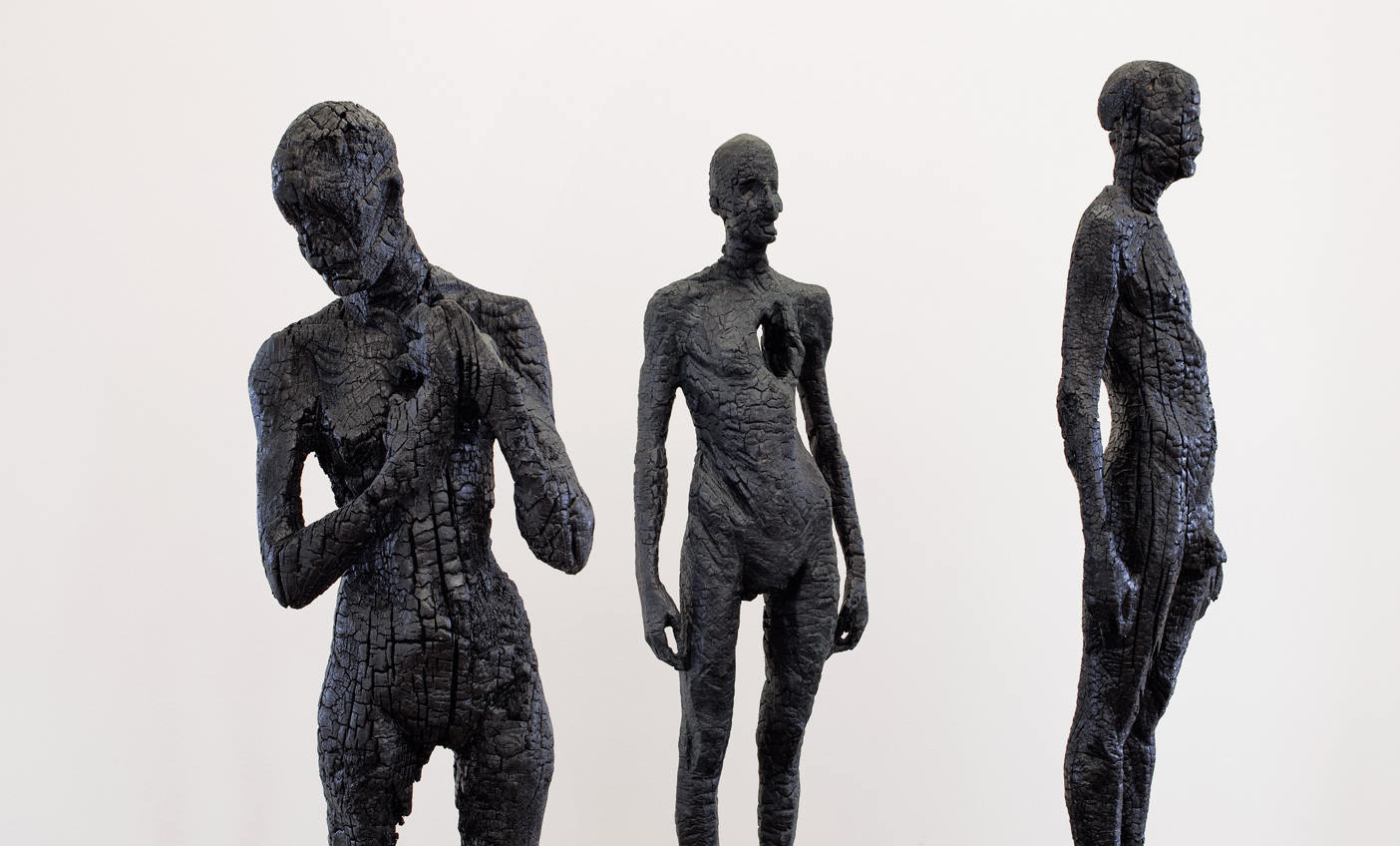 Aron Demetz Solo Exhibition
Born in 1972 in Vipiteno, a renowned town of religious sculptures in Northern Italy, Aron DEMETZ had studied in Instituti d'arte di Selva Val Gardena under the guidance of Professor Christian Höpfner. He constantly ponders the relationship between human and nature, gradually crossing the absolute dependence dominated in western culture and turned his focus to inner-self V.S. natural surroundings. His reflections on relativity in natures help him to interpret the true meaning of life.
Aron appreciates the grains and features of materials. People may find his creations appear material's physical transformation through natural process. The "Resin Series" presents self-healing nature of trees, woods produce sap to heal their wounds which is a symbolic meaning of men also have the same capabilities. The "Burning Series" shows the original color of wood is still underneath the carbonized surfaces and never dies even after burning the sculptures; the contrast between smooth and rough surfaces contains temperature of life within. In Aron's glasswork, it looks like water drops freezes in the moment from one side, yet on the other side it looks like one breaking out from a cocoon, two dynamic forces fixed in one piece of art; along with his portraits in paint and charcoal; all of his creations are calm yet with dynamic of visual impact and leave viewers unforgettable reflections.